Working with bamix®.
A Swiss quality product
The speed
As a general rule, always work on speed setting number 2, especially when working with hard kinds of food and large amounts.
Work using speed setting number 1 if the liquid does not entirely cover the safety guard (with the 4 prongs) and also for all food that has to be light and fluffy, such as whipped cream, fruit foam, etc.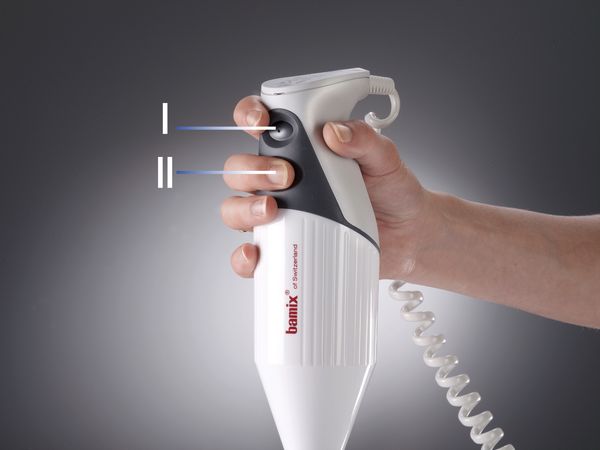 Drawing up
Rest the bamix® for a few seconds on the bottom of the jug. Then hold it at an angle and draw it up slowly against the side of the jug. When the ingredients no longer are drawn with the bamix®, put it back on the bottom and repeat the process until the ingredients are whipped to the required stiffness.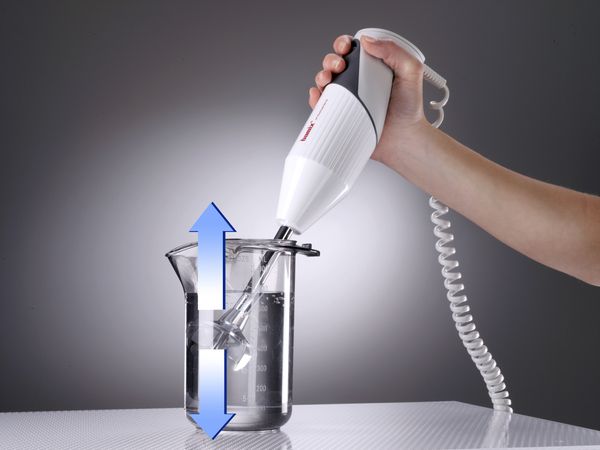 Wrist movement
While processing, use a light rotating motion from the wrist, draw the bamix® up a little and let it fall on the ingredients (do not press or pound). The fineness of the result depends on the duration of the processing. Tip: Cover the jug with your free hand to avoid splashes.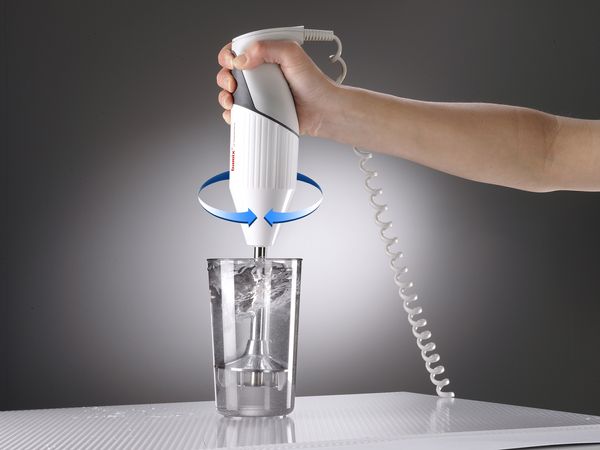 Blending
Dip the bamix® at an angle in the ingredients, switch it on and stir very slowly (remember: the high speed does the actual mixing job). Before taking the bamix® out, switch off the appliance to avoid splashes.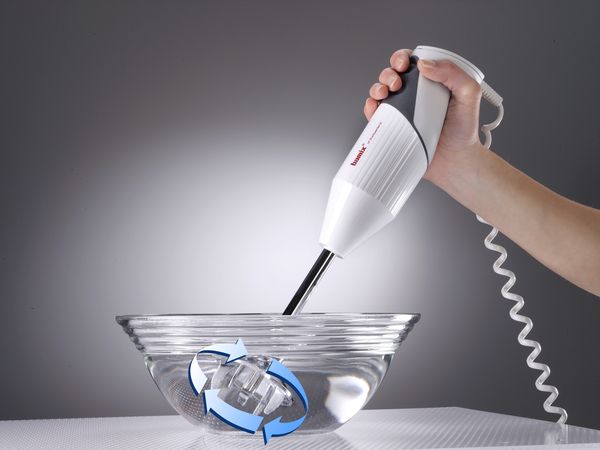 Cleaning
Clean your bamix® immediately after use to prevent food residues caking onto the drive shaft. For more thorough cleaning, hold the bamix® in a bowl of warm water containing a few drops of detergent and switch it on for just a few seconds. Proper cleaning will prolong the life of your bamix®. Adding a few drops of food-safe or vegetable oil in the drive shaft will also help maintain performance.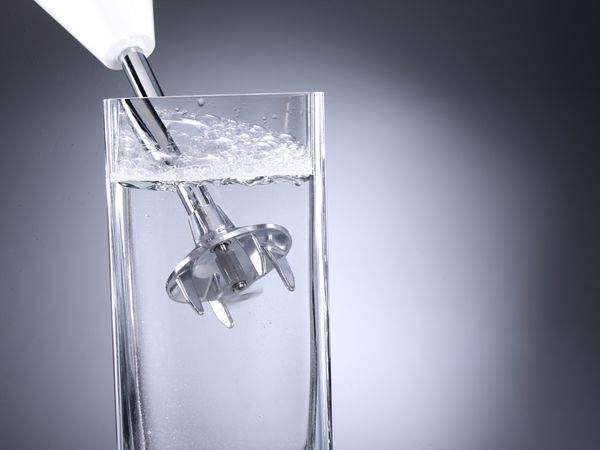 After use
Always remove the attachments (blade, beater or whisk) from the drive shaft after use, and always ensure your bamix® is switched off at mains power before safely removing the blade.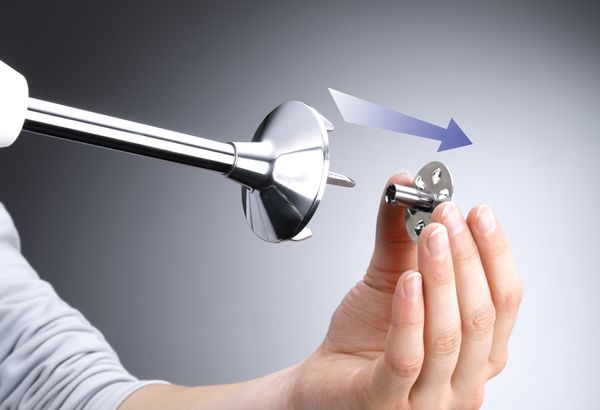 Containers
Tall and narrow containers are more suitable for use with bamix® than wide and shallow ones.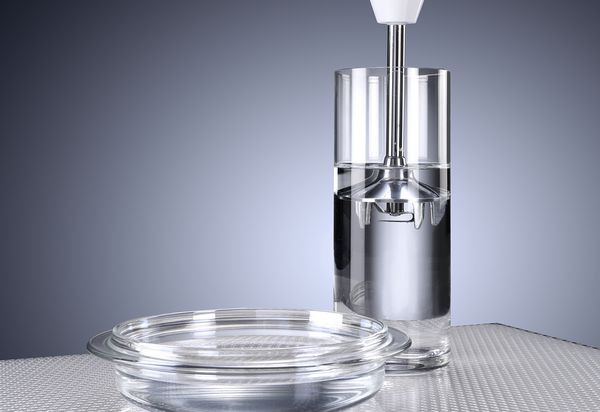 Liquids
If you want to process liquids, be sure to immerse the bamix® wand in the liquid before switching it on.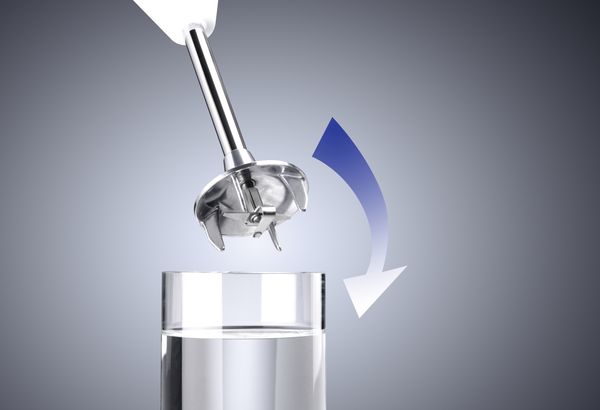 Re-tensioning
The blades are designed to be re-tensioned. Should they become loose, simply press the spring panel lightly (as shown) with a pair of pliers.