Bamix
Bamix SliceSy White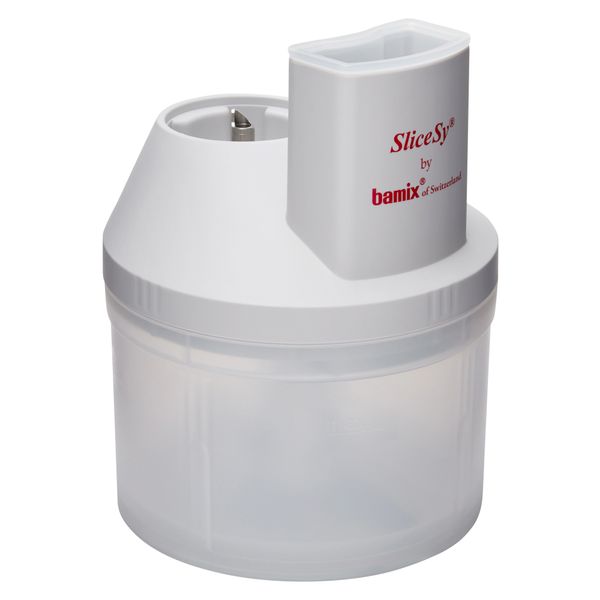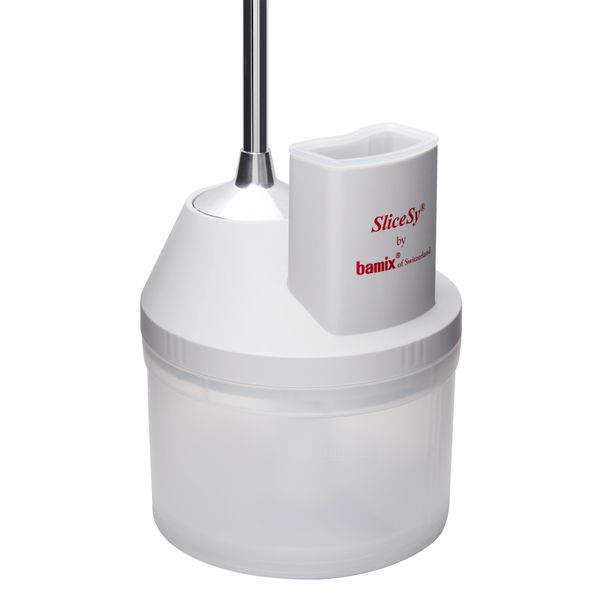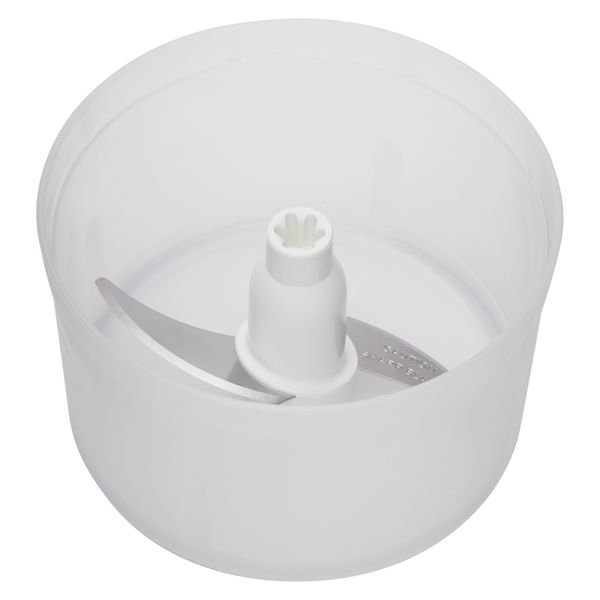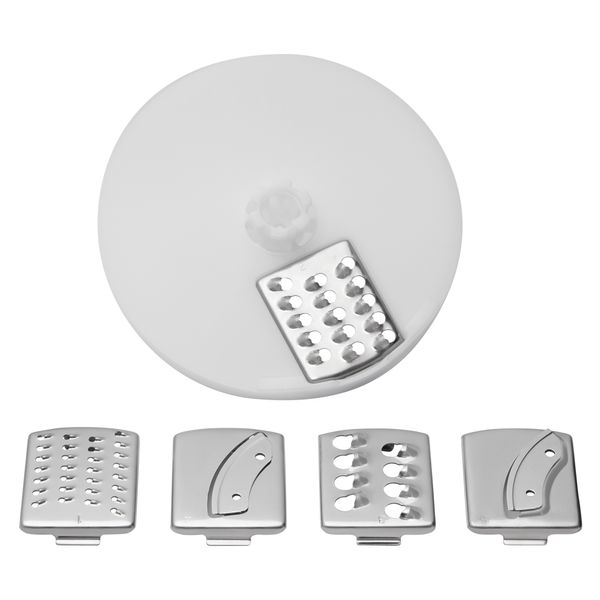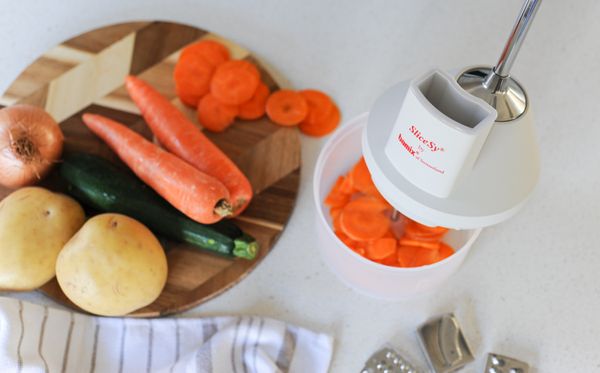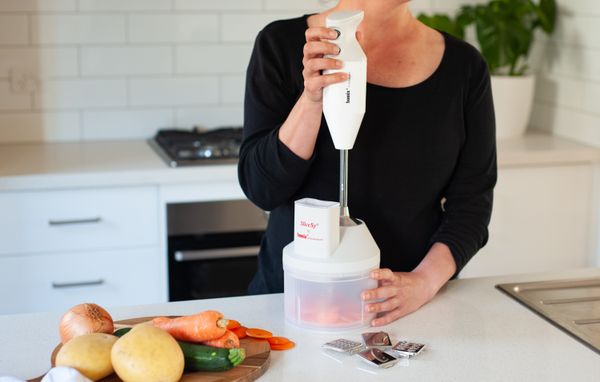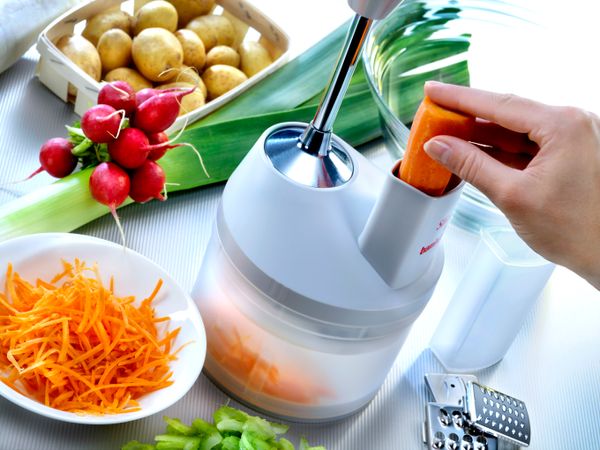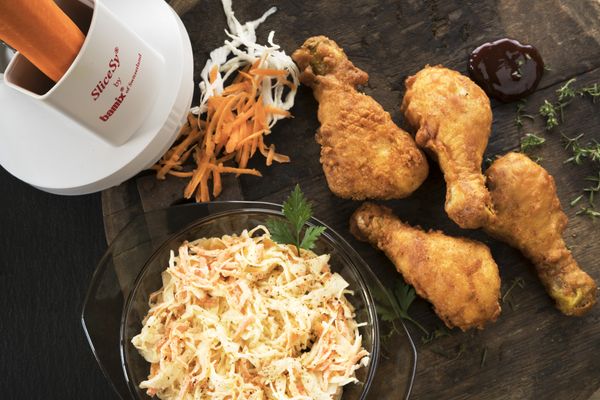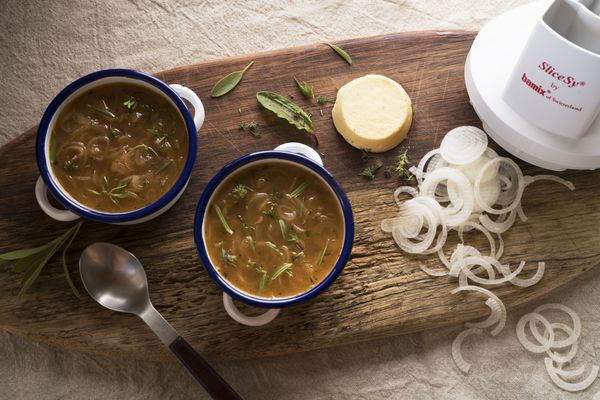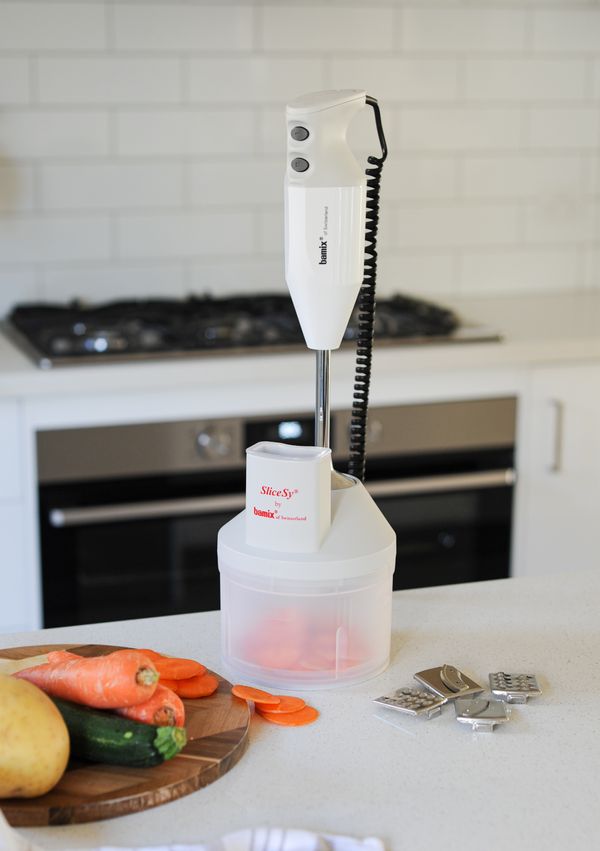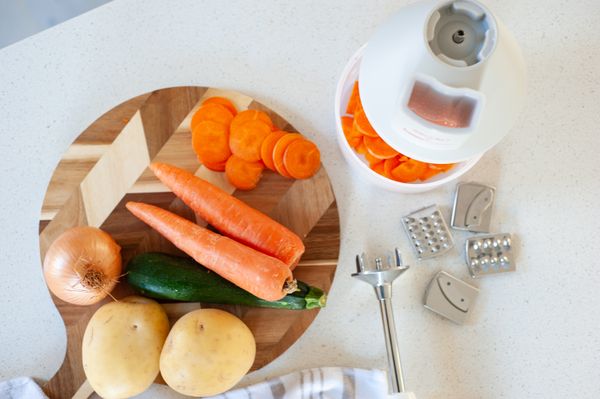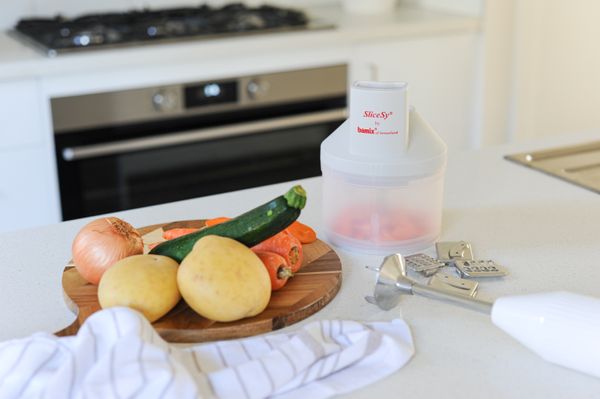 If you want to jump all in on what bamix® has to offer and broaden your culinary abilities without loosing space in the kitchen then the bamix® SliceSy® is the perfect accessory for you!
The bamix® SliceSy® attachment operates like a small food processor, allowing you to mix, stir, chop, grind, grate and slice in no time!
You can even use the SliceSy® to mix and stir dough.
Made in Switzerland

Easy to use

Compatible with all bamix® models from 18OW, excluding the Gastro 350W

Comes with a handy insert to remove all processed food in one go from the SliceSy®

Chop, grind, grate, slice, mix and stir all with the one attachment
Included:
SliceSy® Chopping Blade

SliceSy® Grater Fine No. 1

SliceSy® Grater Medium No. 2

SliceSy® Grater Coarse No. 3

SliceSy® Slicer Fine No. 4

SliceSy® Slicer Coarse No. 5