Bamix
Bamix SwissLine Immersion Blender 200W Light Grey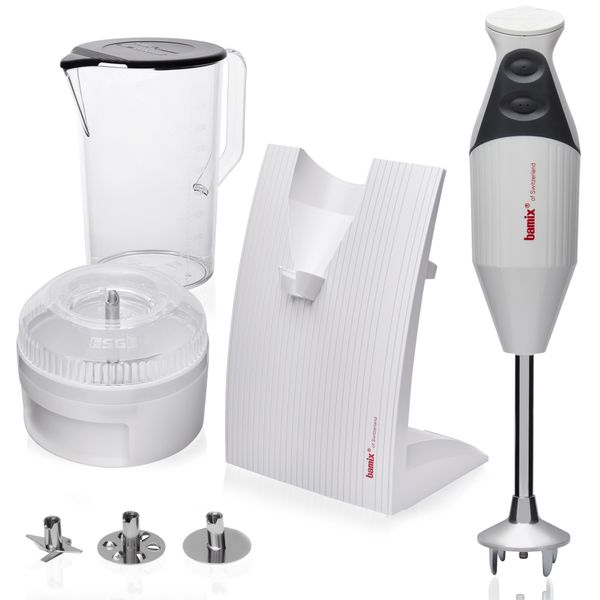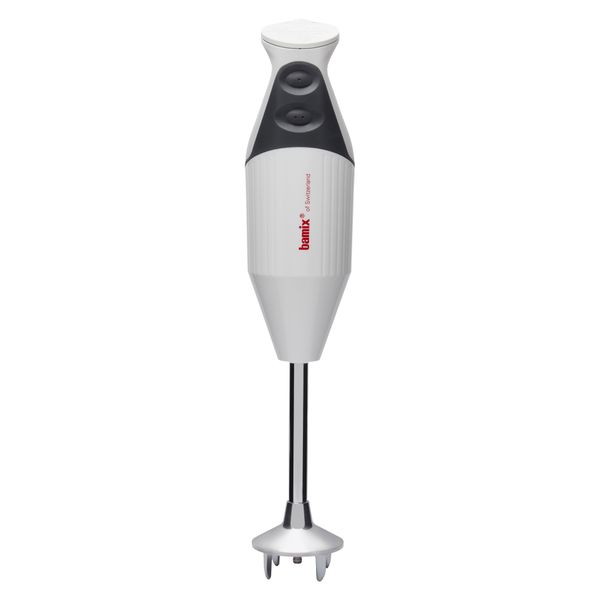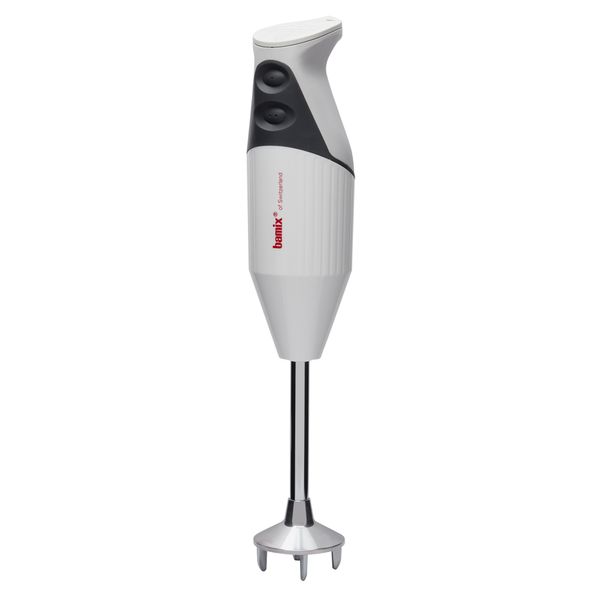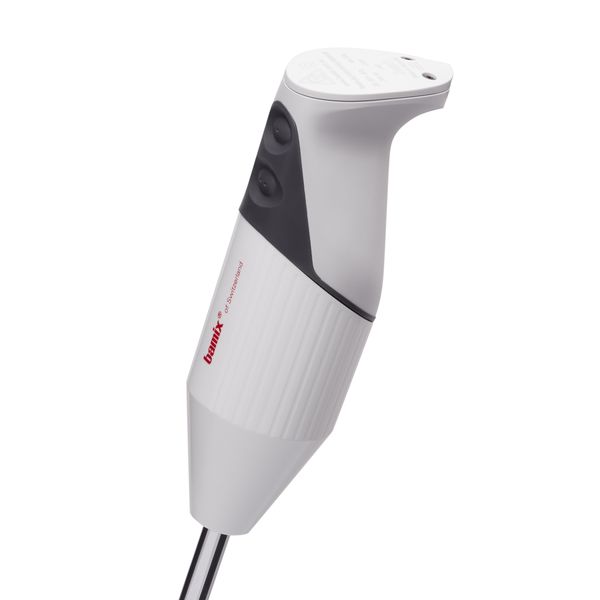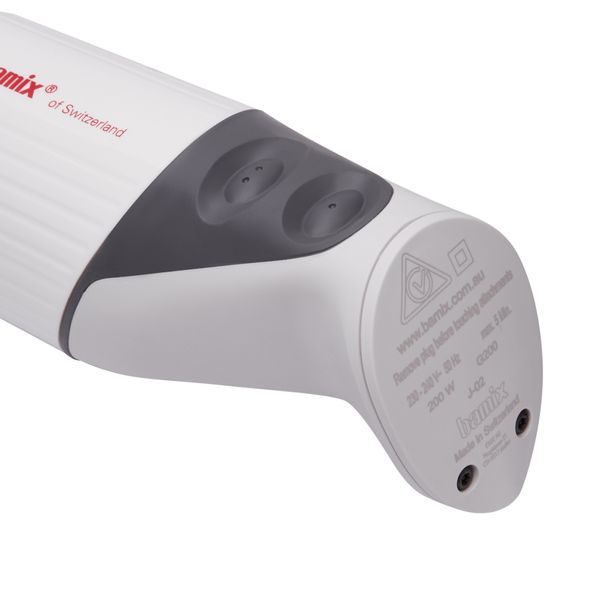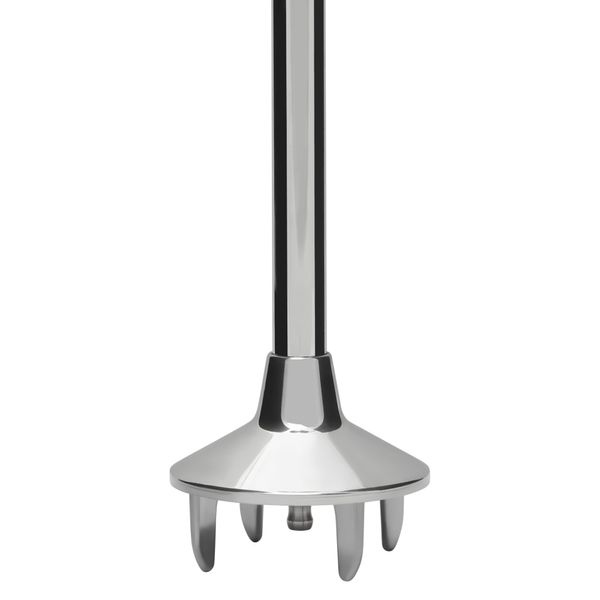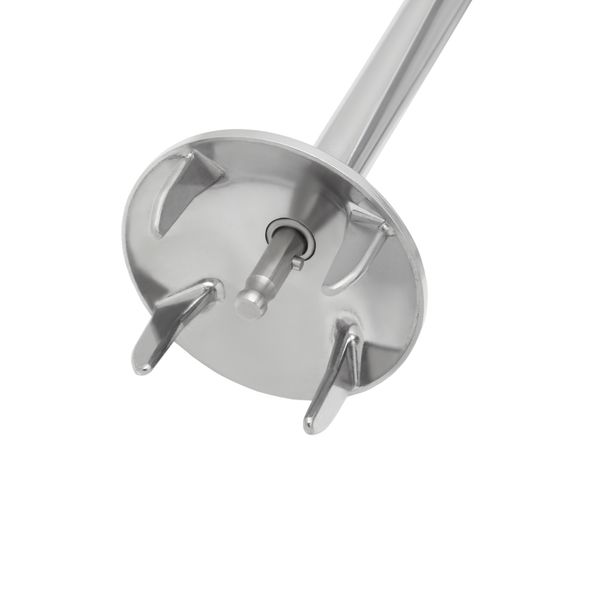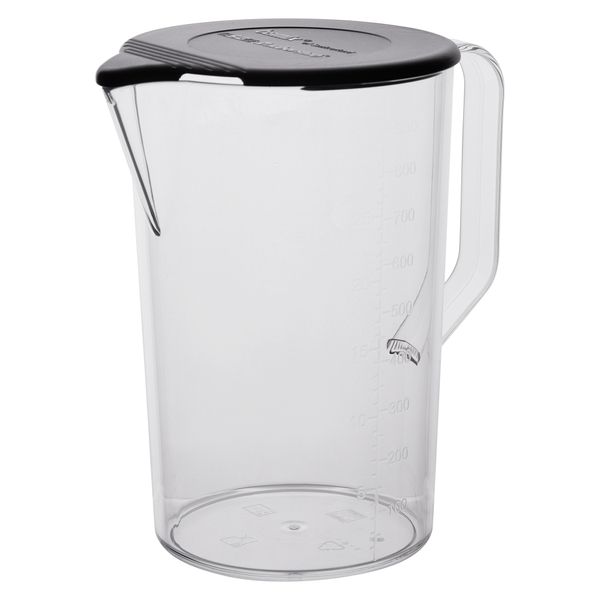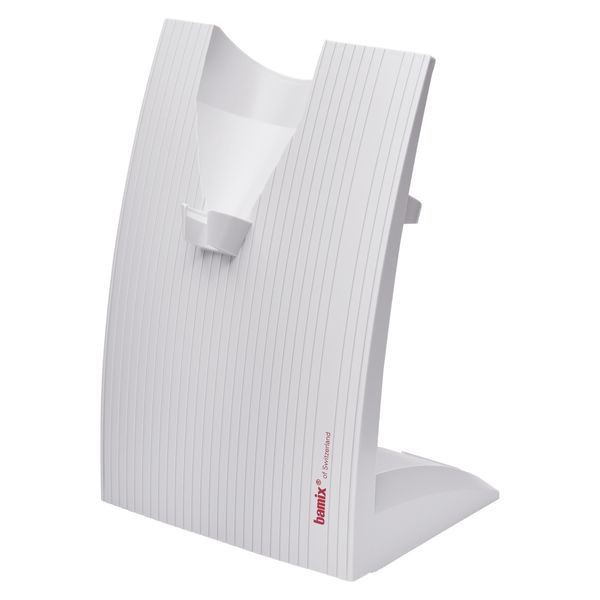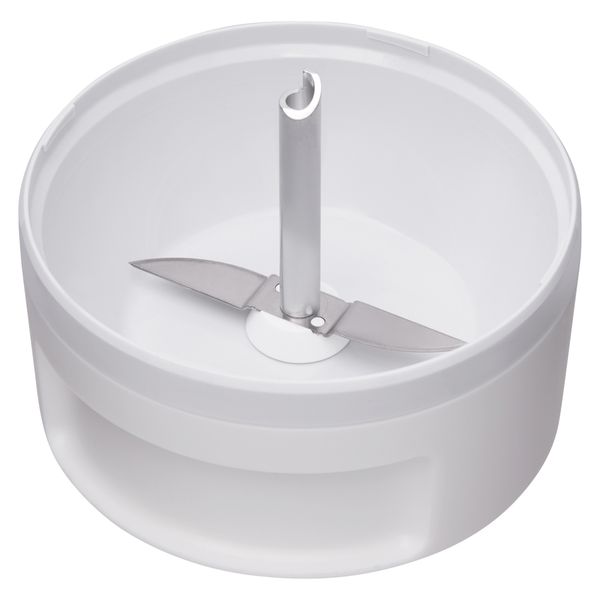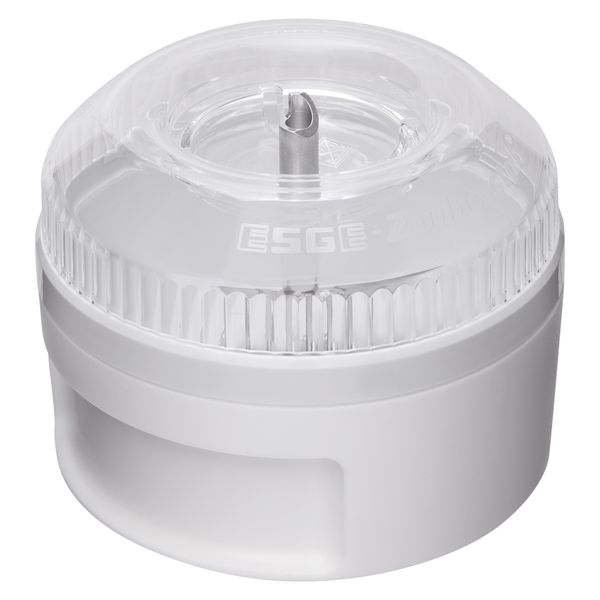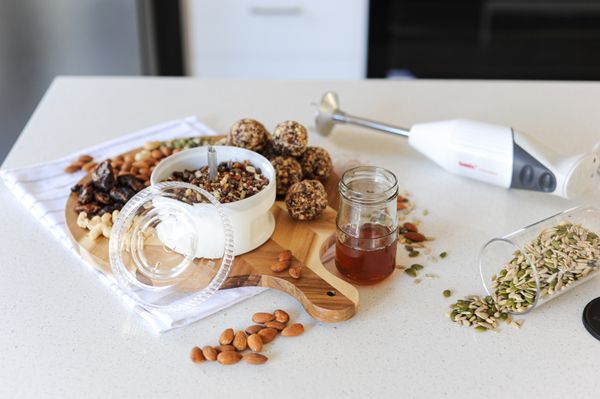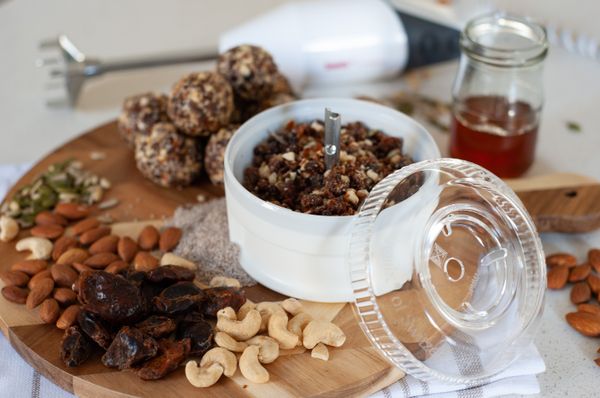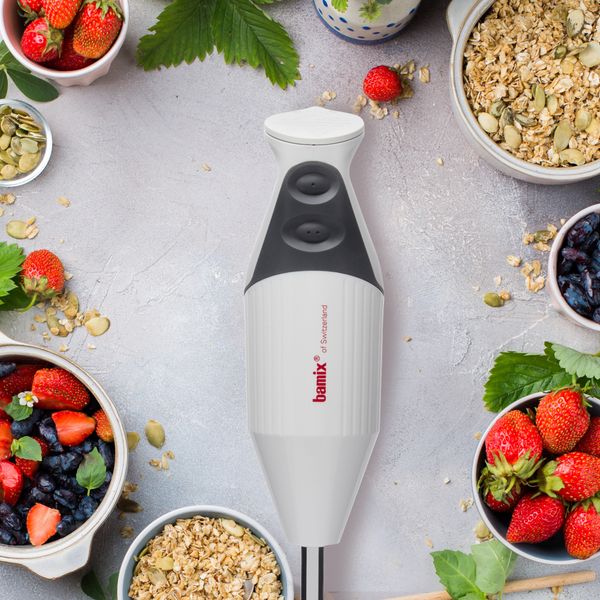 If you really want to hit the ground running with a bamix®, the bamix® Swissline is definitely the way to go!
Boasting a 200W heavy-duty AC motor, it comes with the Multi-Purpose Chopping Blade, Beater Blade and Whisk/Blender Blade and a Wet & Dry Processor, enabling to process dry ingredients like biscuits and bread down to a fine crumb, as well as wet ingredients such as onions and garlic down to a paste if you so wish.
Complete with a stand that stores your blades in the back, you have all you need to broaden your culinary horizons without taking up large amounts of bench or cupboard space.
Mix, blend, puree, chop, crush, whisk, beat, grind and more…
Specifications
Made in Switzerland

Simple to use, two-button operation

200W heavy-duty AC motor

Double insulation

Soft-grip safety switch

Immersion depth of 20c,

2 speed settings; 12,000 rpm & 17,000 rpm
Included:
Multi-purpose blade (C)

Aerator / Beater Blade (A)

Blender / Whisk Blade (B)

Wet & Dry Processor

Bench Stand

1L Jug