Bamix
Bamix SwissLine Superbox Immersion Blender 200W Light Grey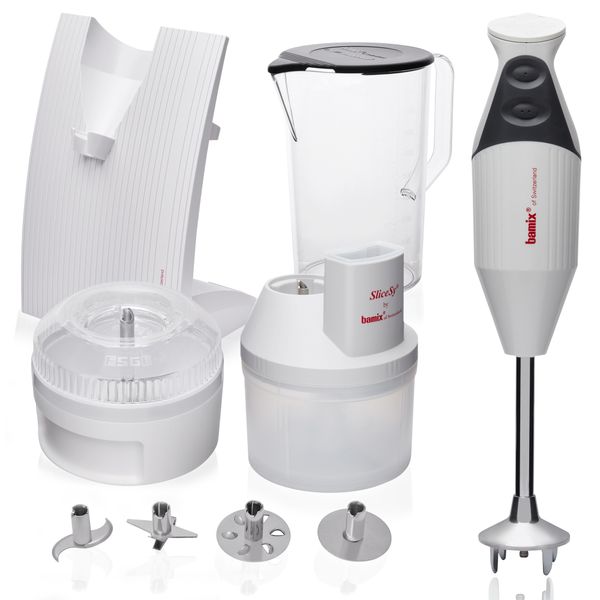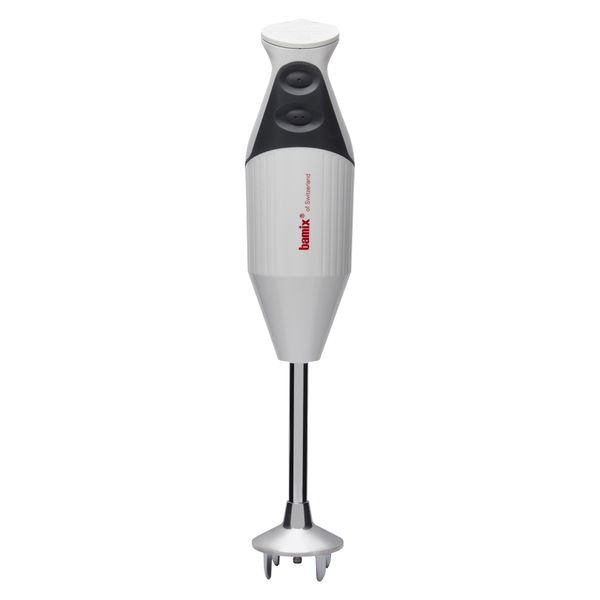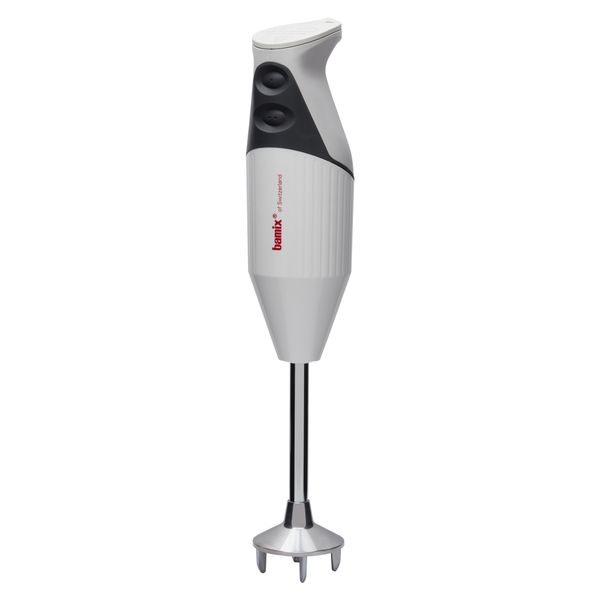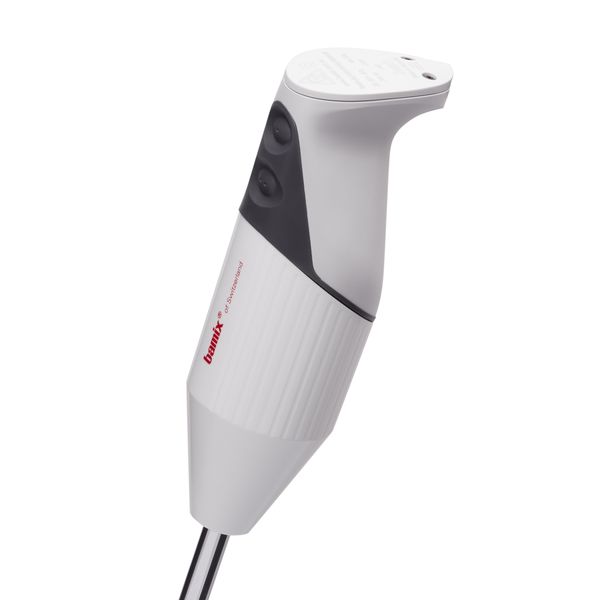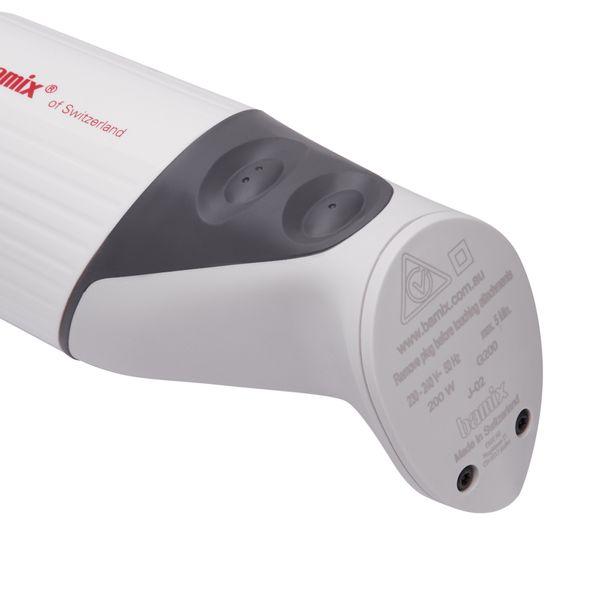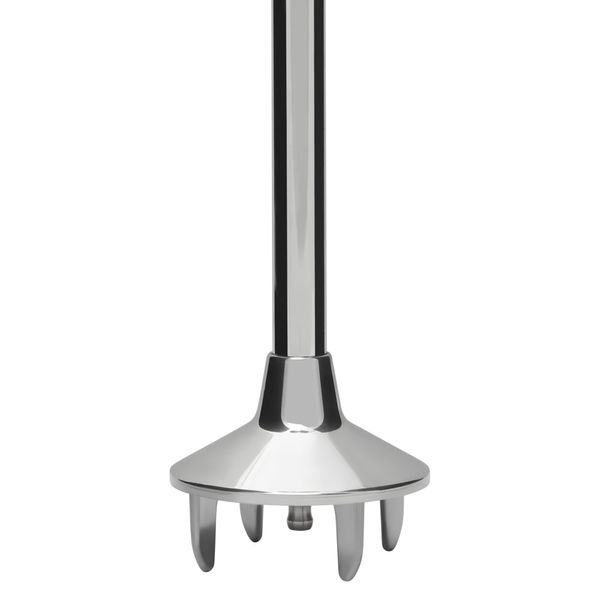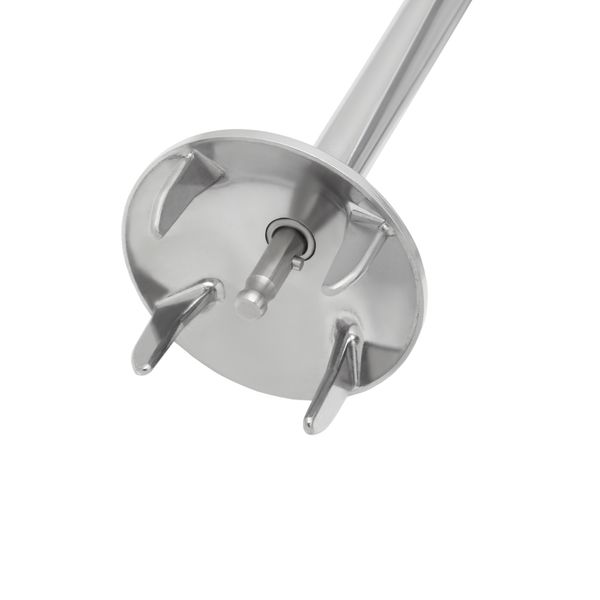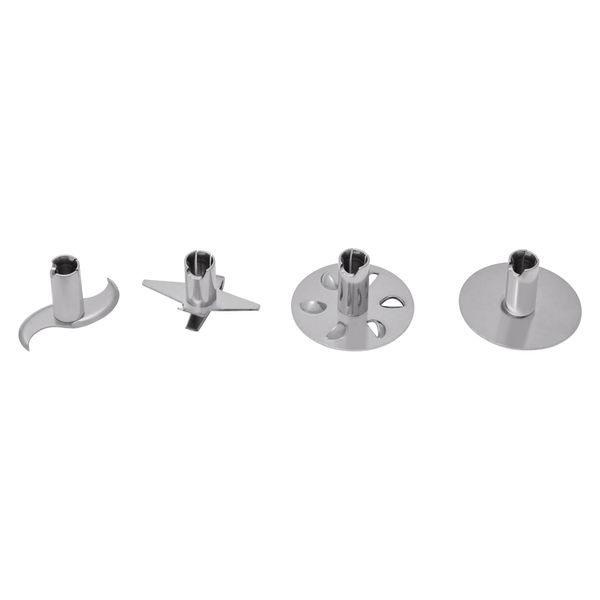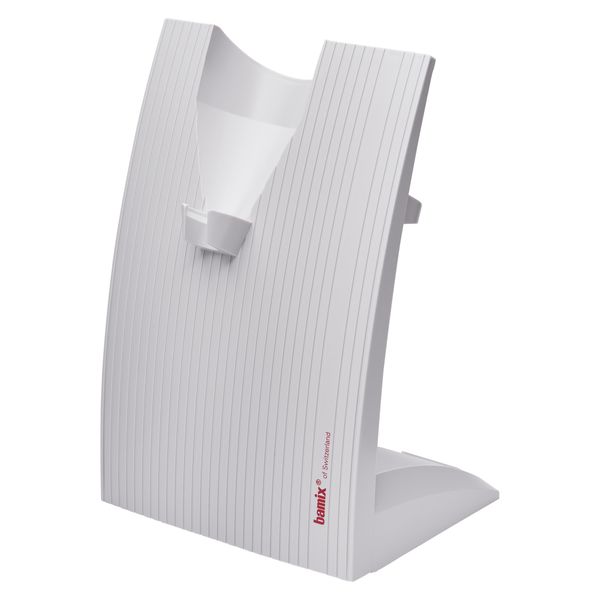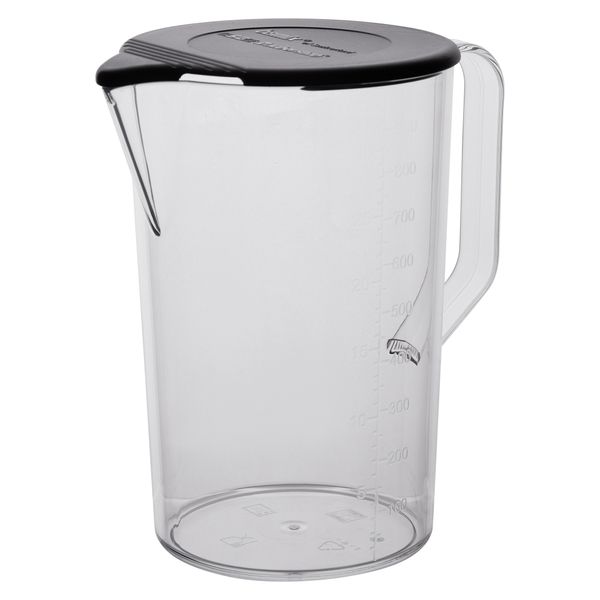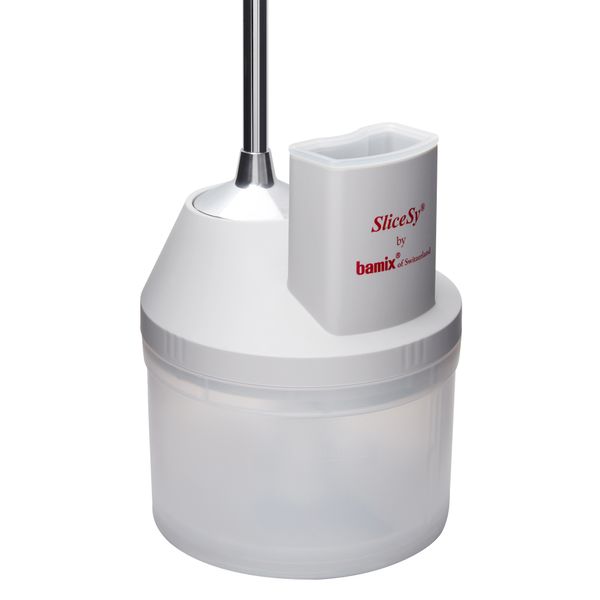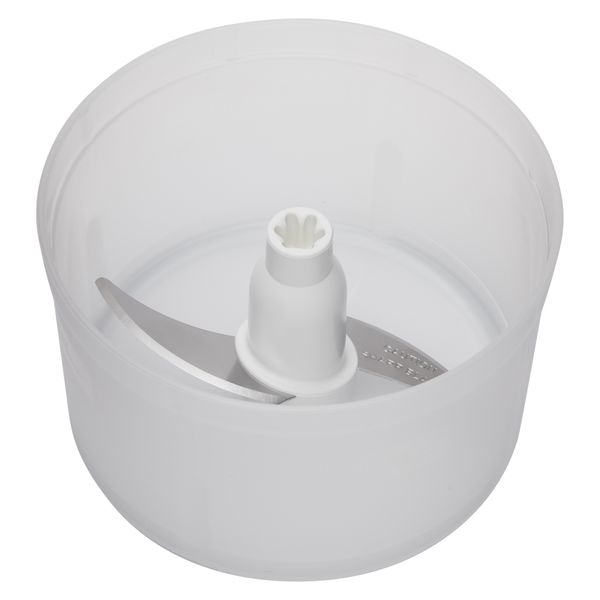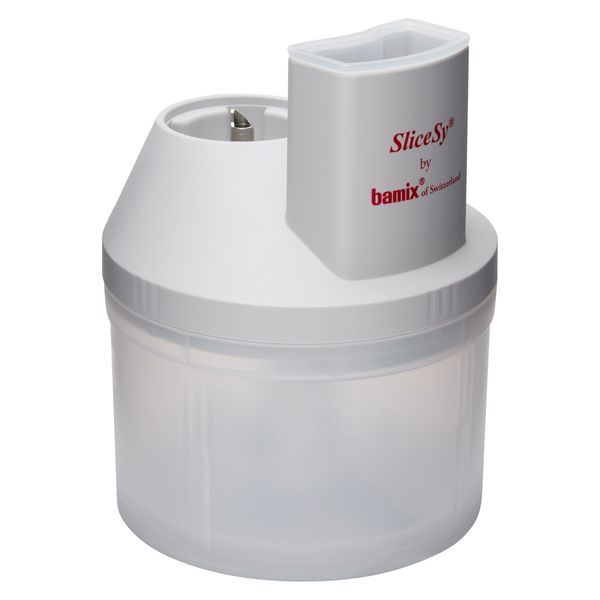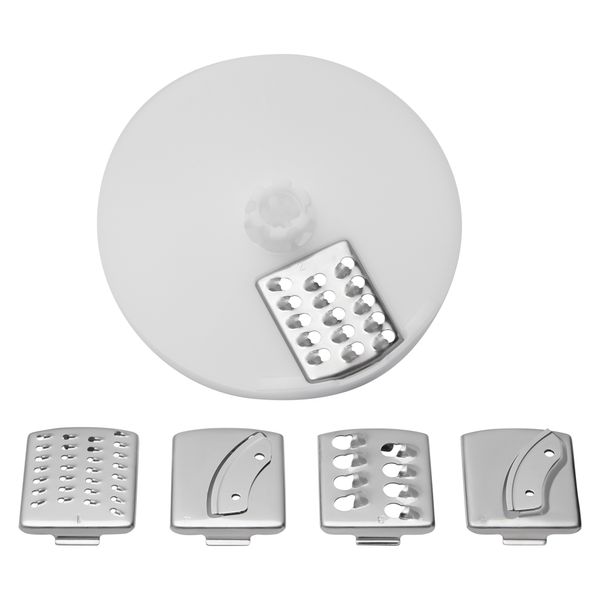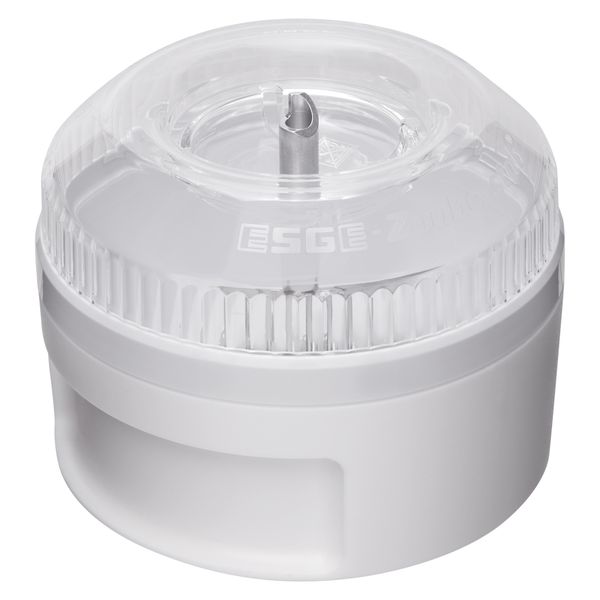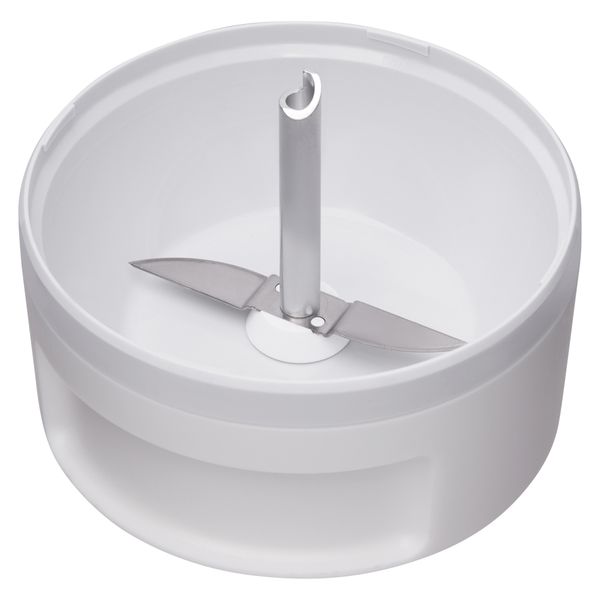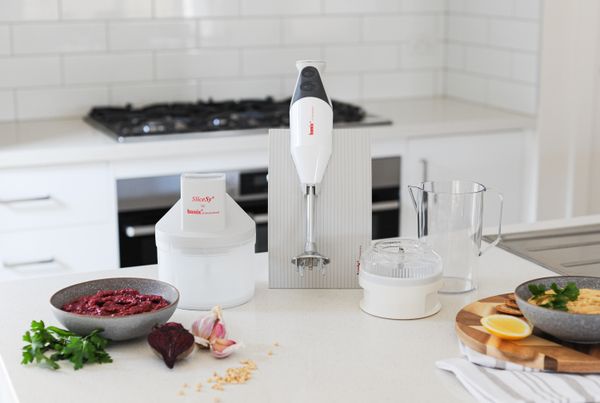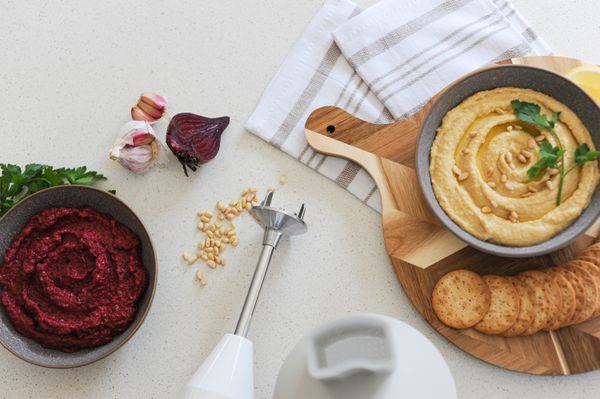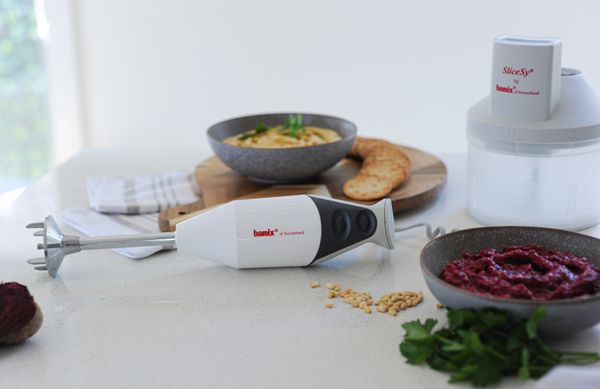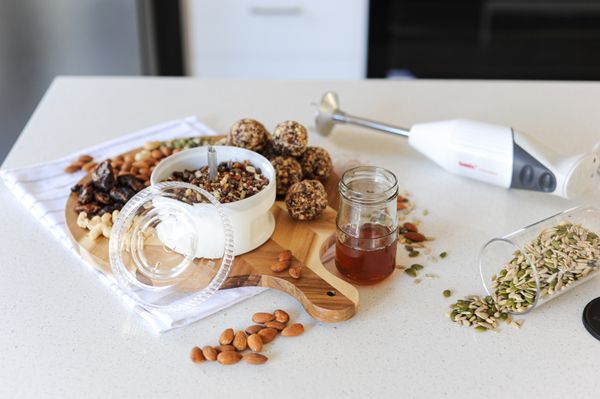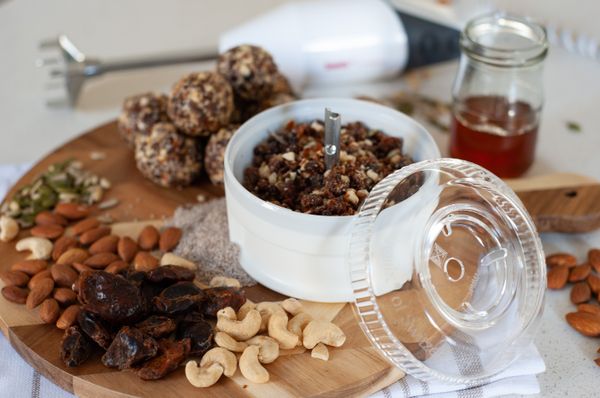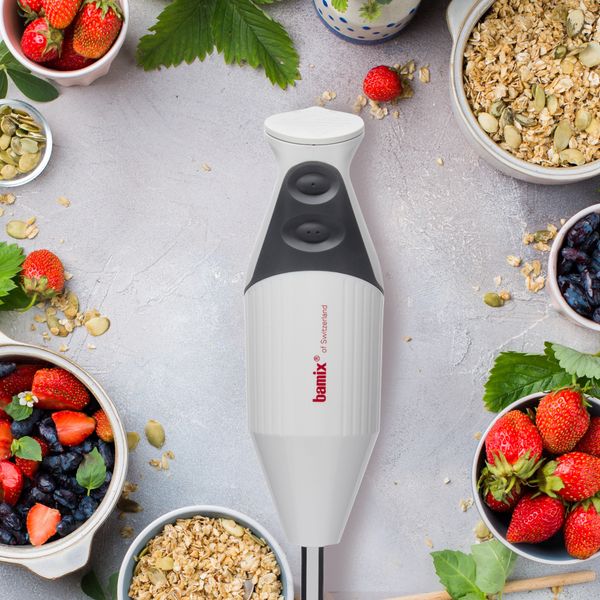 If you want to jump all in on what bamix® has to offer and broaden your culinary abilities without loosing space in the kitchen then the bamix® Swissline Superbox is for you!
A complete kit that will enable you to take your cooking to the next level.
Not only does the Superbox include all 4 blade attachments, it comes with a Wet & Dry Processor, enabling to process dry ingredients like biscuits and bread down to a fine crumb, as well as wet ingredients such as onions and garlic down to a paste if you so wish.
Along with that, the Superbox also includes the SliceSy attachment which operates like a small food processor, allowing you to mix, stir, chop, grind, grate and slice in no time!
Specifications
Made in Switzerland

Simple to use, two-button operation

200W heavy-duty AC motor

Double insulation

Soft-grip safety switch

Immersion depth of 20c,

2 speed settings; 12,000 rpm & 17,000 rpm
Included:
Multi-purpose blade (C)

Aerator / Beater Blade (A)

Blender / Whisk Blade (B)

1 Litre Jug

Wet & Dry Processor

Bench Stand

SliceSy®